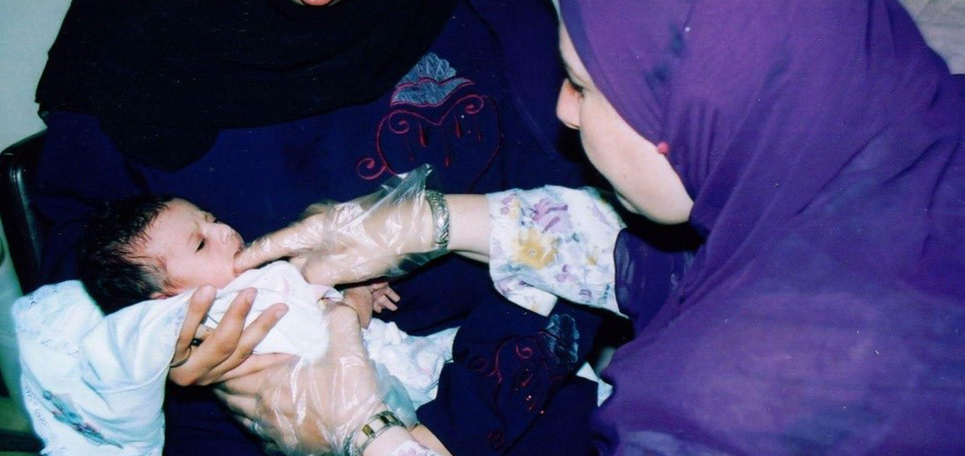 عيادتنا الأولى
The first IBCLC run clinic in Egypt was founded by Prof. Wael Loutfy with the full support and supervision of Prof. Mohamed Emad Salem the Director of CSPM, at the time on February 2003.
It was the first clinic in Egypt to provide Support and manage established lactation, manage cases of malnutrition by correcting breastfeeding malpractices, manage breast conditions in lactating mothers in need, re-establish full lactation in cases of decreased milk supply or stoppage of lactation, and help and educate mothers about the best ways to care for their infants and their own nutrition and hygienic practices.
The clinic's task force was ALL International Board Certified Lactation Consultants (members of the Egyptian Lactation Consultant Association) who developed their tools in the form of standard sheets for recording maternal and infants data and standard protocols for managing common lactation problems. They were printed and supplied by ELCA funding. The clinic was equipped with a double electric breast pump.
The clinic also provided practical training for candidates applying for the International Board Certificate of Lactation Consultants since 2003, and provided training and lactation management knowledge for the candidates of The Master's Degree in Pediatrics of Cairo University starting October 2006. It also provided lactation basic knowledge for the students of nursing school of Cairo University since October 2007 and training and lactation management knowledge for the candidates of The Master's Degree in Community Medicine of Cairo University… starting December 2008.
The Healthy Children Project Faculty USA, highly esteemed the quality of service provided by the clinic, and fully endorsed & recommended that the Breastfeeding Clinic should continue to be utilized as a training site to disseminate breastfeeding knowledge and skills throughout the system, up to the general community level all over the country.
Opening Hours